At the turn of 20th and 21st century, China's car market began to enjoy heavy growth. With this was heavy burden on the quality controls of its gasoline with watering down of fuels becoming more of a common problem. In addition, the direction to use more environmental-friendly fuels, such as gasohol, further complicated the quality controls of the fuels being used.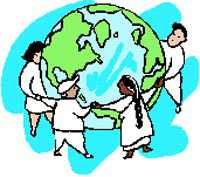 Under such circumstance, a leading automotive company in north China was faced with difficulties in promoting many of its newly-developed cars, as ordinary car sensors provided by the well established powerful foreign suppliers suffered frequent failure rate. For example, some sensors could not show the oil level or parameters; some sensor problems even occurred frequently during the warranty period. All of these issued had a major impact on the company's rapid development.
In order to operate with properly the automotive company had to decide whether it should use those high-end specialty products provided by foreign suppliers, and then to raise its car prices, or alternatively, to remind its customers to limit the operating condition of their cars, to improve support and maintenance requirements and to narrow the application of the cars. One day, the automotive company happened to learn that a famous American company with profound technical background in the independent research and development of cars, home appliances and industrial electronics technology had established partnership with some new but successful Chinese companies, while incorporating its already established American technology in the Chinese market. For example, they have accurate analysis and verification of the problems; correct positioning of their customers' demands, targeted creative design and development, specific road testing, verifying, trial producing and mass producing that conform to the growth pace of the Chinese market…; in view of this, combining the American technology with the Chinese ideas, ALT came up with a low cost solution and a new inventive patent, which led to a new partnership with its foreign partners. For about 4 years, with such a single patent, more than one million cars have been produced in China with ALT key fuel technology products inside.
ALT( Advanced Leading Technology CO.), A Leader of Advanced Technology!